Visit Us
Longmeadow is open to the public every Friday from 12 to 3 p.m. and every Saturday from 11 a.m. to 3 p.m. with no reservation needed. Please follow all safety protocols while on our property. If you are interested in a private tour, please call 314-646-5686.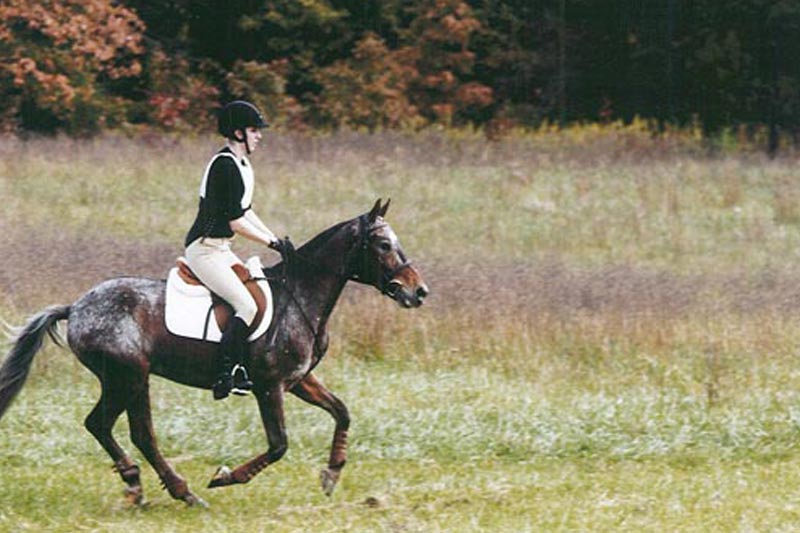 Take Horseback Riding Lessons at Longmeadow
Longmeadow has beginner to advanced lessons available in multiple disciplines. Lessons are available for anyone interested in advancing their riding and horsemanship skills, whether you've adopted from Longmeadow or you're dreaming of a horse of your very own.
Careers at Longmeadow
Longmeadow and Humane Society of Missouri have a number of available job openings. We are looking for people who care about the animals they are working with daily and who want to help find these caring animals a new home.
What's New
Find out the latest news and what's happening around Longmeadow.
Longmeadow's next Wagon Days events are June 17, Sept. 9, Oct. 7 and Nov. 4 from 11 a.m. to 3 p.m., allowing children and adults alike to enjoy an up-close look at rescued horses and farm animals
May is National Adopt a Horse Month - a time to recognize the importance of providing homes to horses in need, encouraging others to consider adopting from a horse rescue, and celebrating equine adoption success stories. As a haven for dozens of abused, neglected, and...
On May 11, 2023, the Humane Society of Missouri's Animal Cruelty Task Force conducted a rescue of four starving horses from the rural property of a neglectful owner in Fair Grove, Mo.